Destination Dinner-Passport To Hawaii

Destination Dinner-Passport To Hawaii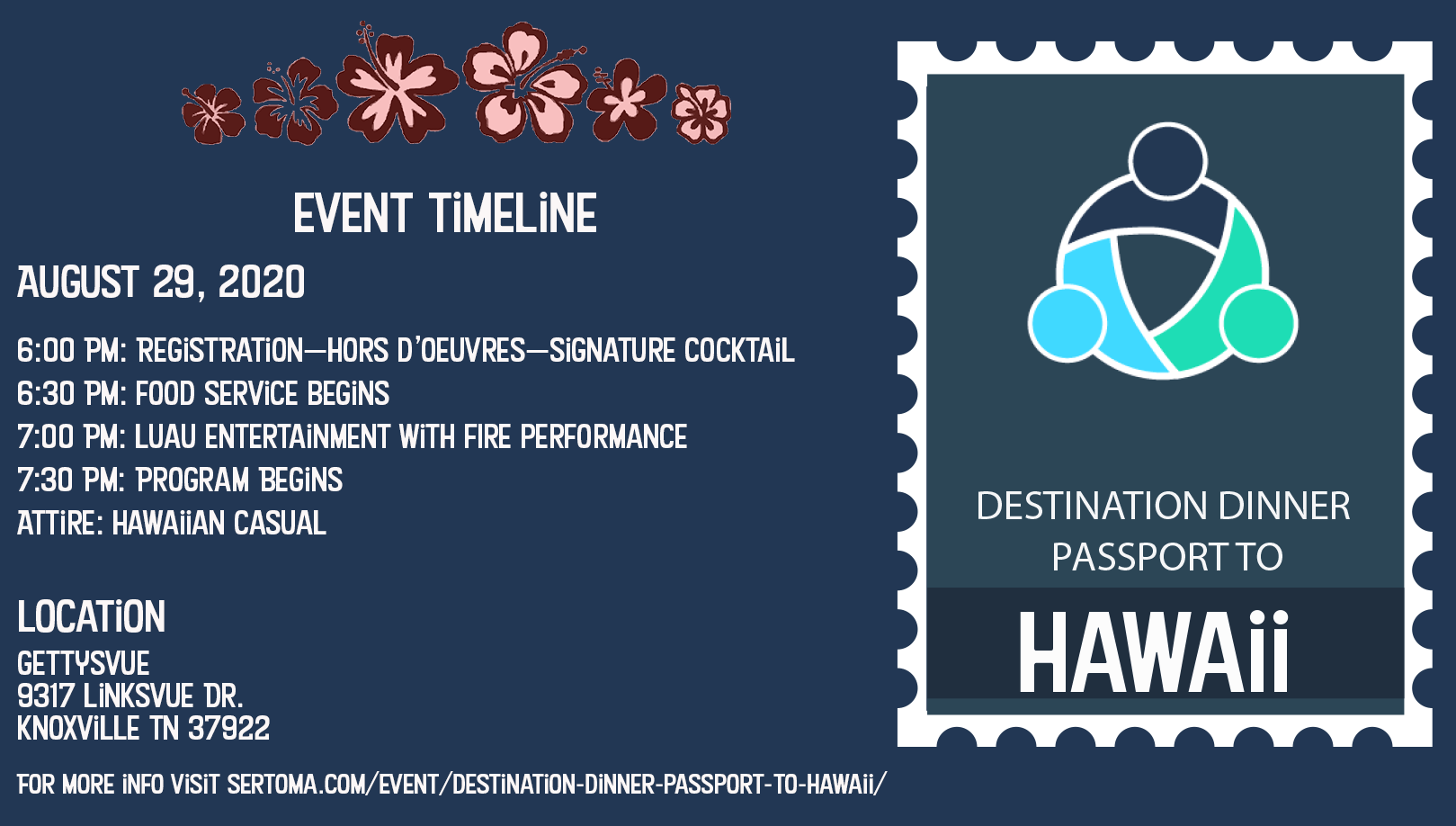 Aloha! Celebrate our annual dinner and auction on August 29th while soaking in the sounds and sights of Hawaii!
Sertoma is pleased to welcome guests to Gettysvue in celebration of our annual dinner and auction! We will have food,drink and live entertainment celebrating all things Hawaiian.
Historically each year our theme has been a destination. We wanted to establish a consistent brand identity for this annual August event, which will now be referred to as Destination Dinner Passport To. Each year we will experience a new location and this year we are excited to celebrate the "destination" of Hawaii!
While we are excited for this event, your safety is extremely important. We will continue to monitor state and local guidelines as they apply to COVID-19 and our event. Thank you!
For information on available sponsorship opportunities contact Mike Smith at mike@sertoma.com or 865.524.5555 ext. 239.
Guest FAQs:
How Do I Get to the Venue? Gettysvue is located at 9317 Linksvue Dr, Knoxville, TN 37922
Click here for directions to Gettysvue.
Where do I check-in? Please check-in with registration upon arrival. Our team will be available to welcome you and your guests.
Is Dinner Provided? Dinner is provided and cash bars are available. Cash bar opens at 6:00 p.m.
What is the Attire? Casual — please feel free to dress casually in Hawaiian attire or anything tropical!